Overview
Aviva Affluence is a Unit Linked plan which helps you to live life to the fullest and demand the maximum out of your finances. Aviva Affluence allows you to pay for a limited payment term and stay invested to meet long term financial milestones, be it for your child or your retirement. You can optimize the returns by choosing from 7 fund options and change the pattern with varying risk appetite. Aviva Affluence ensures you plan today and meet your family's desires without worrying about the future.
A plan that will help you 'CARE'

Customize

Pick your policy term to match your long term goals

Choose to pay premiums as per your convenience for 7, 10, 15 years or for the entire policy tenure

Opt from 7 funds and invest in the fund or combination of funds, that best suits your risk profile

Elect to enter the equity market on a weekly or monthly manner through Systematic Transfer Plan

Access

Easy access to your money during unexpected needs through partial withdrawals

Handle your planned needs through systematic partial withdrawals

Park your windfall gains in the same instrument through top ups for future

Reward

Get rewarded for staying invested through periodic Milestone Boosters and Maturity Boosters

Ensure Protection

Secure Sum Assured as a minimum payout in case of your unfortunate death
Additional assured amount in case of accidental death

Specifications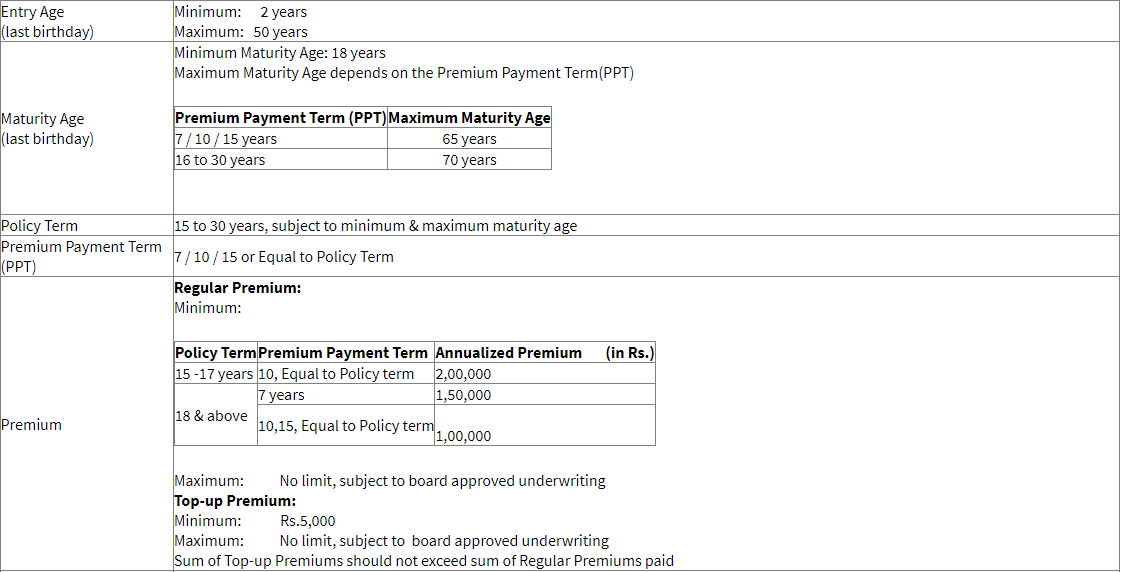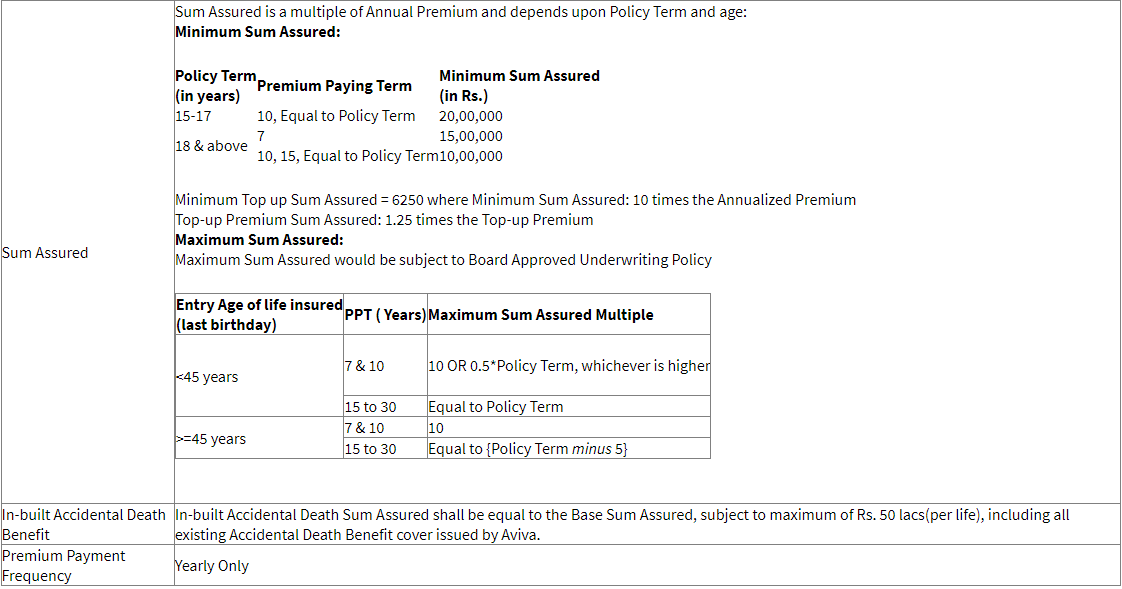 Benefits That I Will Receive

Comprehensive Protection: In case of the unfortunate death of the life insured, the nominee will receive

Sum Assured OR the fund value pertaining to regular/limited premiums OR 105% of regular premiums paid, whichever is highest of the three.

In case top up premiums were paid in the policy, there would be an additional payout of top-up Sum Assured OR Fund Value pertaining to top-up premiums OR 105% of top up premiums paid, whichever is highest of the three.

In case of death because of an Accident between ages 18 to 70 within the policy term, an additional payout on account of accidental death benefit is also payable. The amount of Accidental Death Sum Assured shall be specified in the Policy Schedule.

Increasing Milestone Boosters (IMB): This plan provides Increasing Milestone Boosters (Regular Loyalty Additions) when the policy is continued by paying due premiums till the relevant policy anniversary date for allocation of IMB. IMB additions are between 0.5% to 0.65% of fund value, credited every 5th year, starting at the end of year-10, except at maturity

Maturity Benefit: Get the Fund Value pertaining to regular premiums, top-up premiums, if any, and the Maturity Booster Additions on survival till maturity to achieve your important Milestones.

Maturity Booster Addition is between 0.65% to 0.8% of Fund Value (excluding top-up fund value), depending upon the premium payment term.

The maturity Booster Addition is payable to all policies that attain maturity, including the paid-up policies.

Fund Options:
7 fund options to choose basis the risk appetite:
Balanced Fund-II, Bond Fund-II, Enhancer Fund-II, Growth Fund-II, Infrastructure Fund, Protector Fund-II, PSU Fund

Features that provide Flexibility

Systematic Transfer Plan (STP): Option to avail rupee cost averaging from Protector Fund-II to Enhancer Fund-II, including Reverse STP in the last two years before maturity

Switching: Advantage of managing your funds free of cost " 12 free switches every year

Premium Redirection on policy anniversary

Partial Withdrawal after 5 years: Access your money to cope with unforeseen financial requirements

Systematic Partial Withdrawal after 5 years: You have the advantage to cope with series of expenses

Easy Steps to Plan





What are the charges I am paying?

Premium Allocation Charge: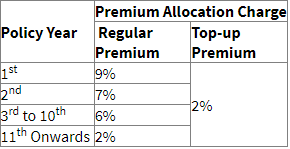 Fund Management Charge:

1.35% per annum for all 7 funds

FMC for Discontinued Policy Fund would be 0.50% p.a.

Policy Administration Charge:





Policy Administration Charge of 0.20% of Annual Premium p.m. shall be increased by 2.50% per annum on each policy anniversary from 7th Policy Year onwards. This charge cannot exceed Rs.400 per month

Mortality Charge:
Mortality charge will be applied on Sum At Risk, which is the difference between the amount of Death Benefit Payable minus the Fund Value as on deduction of this charge, separately for Base and Top-up.

Discontinuance Charge:
This charge will be deducted from the policy unit account, in case the policy is discontinued within first 5 years. There will be no discontinuance charge on fund value pertaining to Top-up premium, if any.

Switching Charge:
There are no charges on the first 12 switches in a policy year; subsequent switches are charged at 0.50% of amount switched, subject to a minimum of Rs. 25 and maximum of Rs 500 per switch.

Miscellaneous Charges:
Taxes including but not limited to Goods & Services Tax, Cesses as applicable shall also be levied as notified by the Government from time to time. Tax laws are subject to change.