Aviva Life Shield Premium
Thinking of ways to protect your family both emotionally and financially, even if and when you aren't around? Aviva Life Shield Premium is a comprehensive Life Insurance Plan that will financially secure your family in times of uncertainty. It is a Term Insurance Plan that offers you the peace of mind, ensuring your loved ones are taken care of- be it for the purpose of daily expenses, child education planning and finances, marriage or any other milestone that you might not be around for. The security of your family is your primal goal, and when you insure youself with Aviva Life Shield Premium, it becomes ours too.

Why should you buy the Aviva Life Shield Premium

1. Flexibility to choose from flat, increasing or decreasing life cover

2. Choice of claim payout to the nominee as lump sum, income or 50-50 of both

3. Flexibility to pay premiums for a limited time and enjoy coverage till the age of 80

4. Choice of additional coverage against Accidental Death and waiver of future premiums in case of Permanent Total Disability due to an Accident

Benefits of Aviva Life Shield Premium

Death Benefit: After the unfortunate demise of the policyholder, the nominee will receive the highest of the following, provided all due premiums are paid:

1. Sum Assured as on date of death

2. Minimum of 105% of Total Premiums Paid till the date of death*

The 105% death benefit is not applicable for the decreasing sum assured types

Waiver of Premium Cover Benefit: If the Life Insured suffers from Total Permanent Disability due to an Accident, all future premiums of the base plan will be waived. The maximum cover amount under this benefit is Rs. 1 Crore per life.

An unforeseen and involuntary event caused suddenly by external visible and violent means. Check with the insurer for detailed information and conditions.

Tax Benefits: The premiums you pay towards Aviva Life Shield Premium Plan are eligible for tax benefits under section 80C and 10(10)D.

Tax benefits are as per existing tax laws and are subject to change accordingly.

Accidental Death Benefit: : If the policyholder chooses this add-on benefit and dies as a result of an accident during the policy term, an additional payout of up to Rs. 50 lacs per life will be paid. The policyholder must be at least 18 years when opting for this add-on benefit.

An accident is defined as an unforeseen and involuntary event caused suddenly by external visible and violent means.

Plan options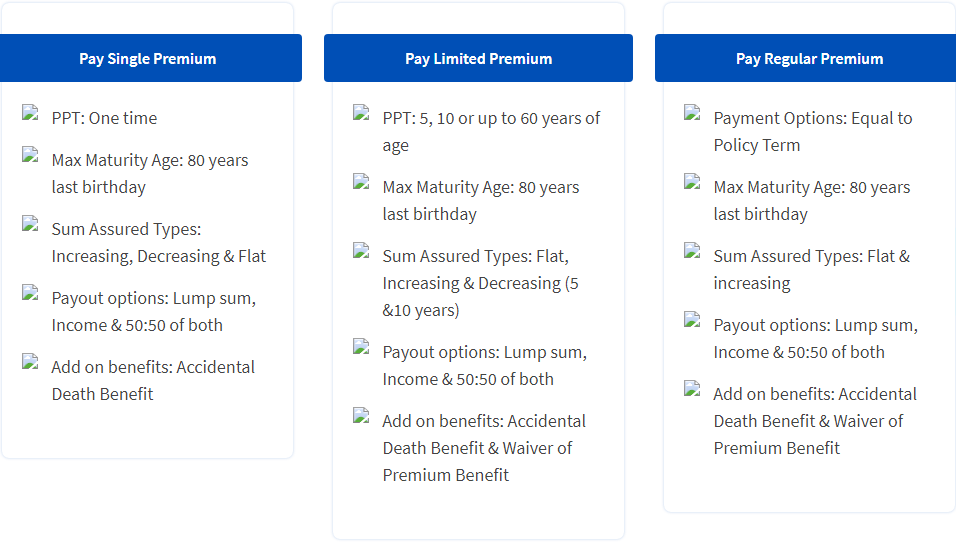 WHAT IS THE AVIVA LIFE SHIELD PREMIUM PLAN?
Aviva Life Shield Premium is a Non-Linked Non Participating Individual Pure Risk Life Insurance Plan. If you opt for this plan, it will provide you with a comprehensive life cover that will protect your family's financial future in the case of your unfortunate demise.